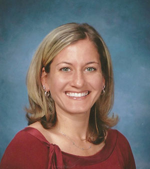 I also have limited space available for clients who are not financially able to pay my full service fee. Sliding scale rates can be considered on a case by case basis. For further information please contact me to discuss your individualized needs.
At this time, I accept payment by cash, check or Venmo due at the time of each session.
If your insurance accepts out-of-network providers, I will be happy to provide you with an invoice that you can submit to your insurance company for reimbursement. You may want to contact your insurance company directly for details regarding out-of-network coverage for mental health services.
Cancellation policy
If you do not show up for your scheduled appointment, and you have not notified me at least 24 hours in advance, you will be required to pay the full amount of your missed session.
For more details about my cancellation policy, please refer to the form entitled: "Counseling Fees, Scheduling and Cancellation Policy".